"World Mental Health Day is observed on 10 October every year, with the overall objective of raising awareness of mental health issues around the world and mobilizing efforts in support of mental health. The Day provides an opportunity for all stakeholders working on mental health issues to talk about their work, and what more needs to be done to make mental health care a reality for people worldwide." https://www.who.int/mental_health/world-mental-health-day/en/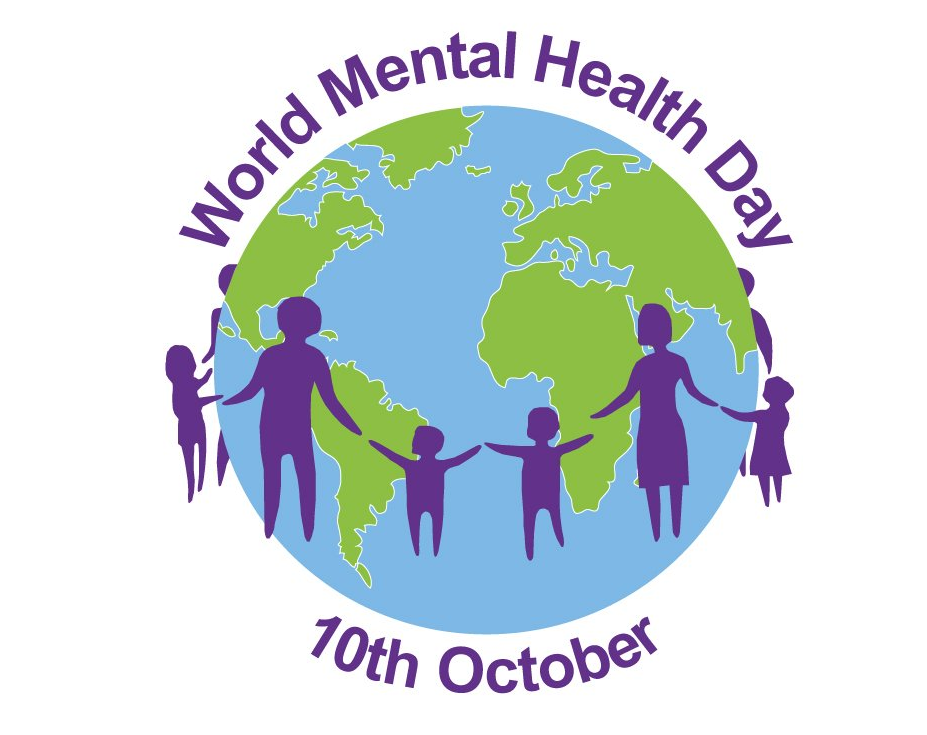 The work I do is good.
My work is about helping people understand and manage their feelings and behaviors. It's about helping people process their grief, traumatic past, anxiety, shame, guilt, remorse, and confusion. It's about building a trusting relationship with my clients. I provide a sounding board for their lives in a space where they can feel relief, knowing that I have no stake in their lives, no opinion, and no judgement. I provide a neutral space for them to explore their past and imagine new ways of being. My work is about listening. It's about listening carefully so clients feel understood. Sometimes I point out patterns in their feelings, behaviors, or stories and I often cry, laugh, and learn with them.
I love what I do. I love how I do it. I love my clients and the surprises and "ah-ha!" moments that unfold organically before our eyes. I love learning more ways to help others and myself as therapeutic models evolve and science reveals new information about how our brains and bodies work to make us who we are. I love practicing what I learn with my clients and colleagues. I am passionate about helping others and society at-large.
"How do we make mental health care a reality for people worldwide?" So much. So very much. However, we've already come a very long way:
When I think generationally, I consider the changing attitude towards mental health care in my own family. My grandparents did not talk about negative feelings, did not process grief, did NOT go to therapy. My parents sometimes talked about negative feelings, did not process grief, and did NOT go to therapy. My sister and I sometimes talk about negative feelings, process grief a little, and go to therapy occasionally. My children ALL feel free to talk about negative feelings, are learning to process grief, and DO go to therapy.
In America, we recognize that talking about our negative feelings and experiences helps us feel better and do better. We know now that processing grief in a healthy, proactive way helps us feel happier and more connected to others. We know now that going to therapy is not for "crazy" people. It's for regular people with regular challenges that need or want some direction in their lives. There are also plenty of people who have severe depression, anxiety, panic, and addiction who got to that severe place because there was not early intervention.
I think one of the most helpful areas of mental health care where we could make the biggest impact worldwide is early intervention. When we validate a child's negative feelings, help them process grief, or teach them to ask for help, we empower them to take control of their feelings instead of being a victim to them. We can build a trusting relationship with them that allows them to explore their world without shame and guilt. We can teach them early in life to choose what they believe about themselves. We can teach them they can trust themselves to move their feelings if and when they want. We can help them make good decisions based on rational thinking.
How would you be different today if you had grown up with these resources? How would the world be a different place if every child could learn to control their feelings by recognizing, acknowledging, choosing, and moving them? I think it would be pretty magical.
And that's what I see in my office every day. I see the magic that happens inside people and between people when I explain they are not crazy, broken, "the" problem, or stupid. Witnessing the magic that occurs when I give people the space to be themselves and explore the dark corners of their minds is wonderful. I see the behavior of children change with only a few minor tweaks to their parents' words or actions.
What I do is amazing to me. I'm thrilled by the possibilities for better mental health care and the improvements being made every day. Let's keep up the good work.