"Hiring Skye as our divorce coach was the best thing we could have ever done for our children. She took the time to understand us, helped us focus on what was really important, and come up with a custody schedule that was best for the kids." ~K.W.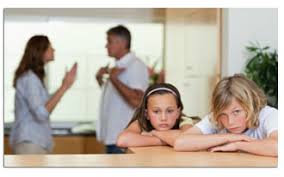 Call 706-864-5674 for a free consultation today!

Divorce Coaching is a process in which an experienced professional assists an individual or a family through the emotional turmoil of a divorce. Skye helps the parents and the children of divorce navigate the rough emotional waters of a separation and find calm in the storm.
Getting a divorce is an emotional and financial strain for the parents and can be a huge emotional strain for children. Allowing a professional to guide you and your children through the process makes a stressful situation more manageable. Clients meet with Skye in her office in Dahlonega, Georgia where Skye helps clients put words to their grief and anger, learn effective communication skills, brainstorm solutions to problems, and understand the developmental needs of their children during the divorce process. Skye offers solutions to working with your ex-spouse, lawyers and the legal system to generate more independence, peace, and joy in your life. Skye helps you create a parenting plan that puts the children first and keeps the cultivation of healthy parent-child relationships at the forefront of the process.
Skye's education and experience as a Counselor and a Mediator inform her skills as a Divorce Coach.
Make an Appointment:
Click here to request an appointment or call or text 706-864-5674.
Location
Dahlonega, GA
Find the SkyeHelps private counseling offices on the second floor of the Sargent Building on the Square.
72 Public Square N., Ste. B
Dahlonega, GA 30533