Children everywhere rush to pick dandelions, so that they can close their eyes, make a wish, and blow the seeds into the air. (And so do some adults). I still make wishes on dandelions. Doing this reminds me of my childhood and always make me smile. Blowing and wishing on dandelions is something that my children do now and they always bring one to me so that I can make a wish.
In addition to granting wishes, many people believe that dandelion seeds will carry your thoughts and dreams to loved ones when you blow them into the air.
I love this thought. I love the idea that dandelions can carry my thoughts to loved ones that are waiting for me on the other side. It like sending them my love through the air and up to Heaven.
The Dandelion means:
Healing from emotional pain and physical injury alike. Intelligence, especially in an emotional and spiritual sense. The warmth and power of the rising sun. Surviving through all challenges and difficulties.
The meaning of dandelions hits home with me. My sister and I just got matching dandelion tattoos in memory of our dad who died by suicide 25 years ago. We both had a lot of emotional pain from his death that we had to work through. The fact that the dandelion represents surviving through challenges, reminds me that we made it through his death together. It made our bond stronger and brought us closer.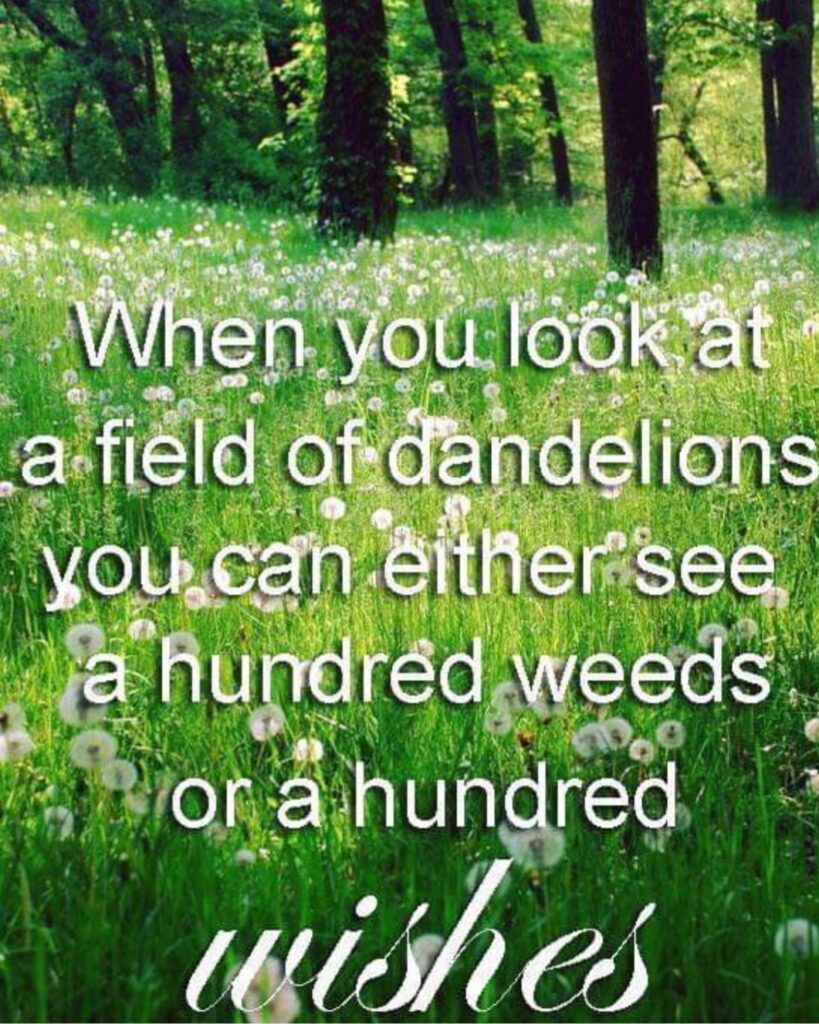 I always see the wishes and never the weeds.
https://www.mofga.org/resources/weeds/ten-things-you-might-not-know-about-dandelions/