Here is a list of the 7 doctors that we need in our lives.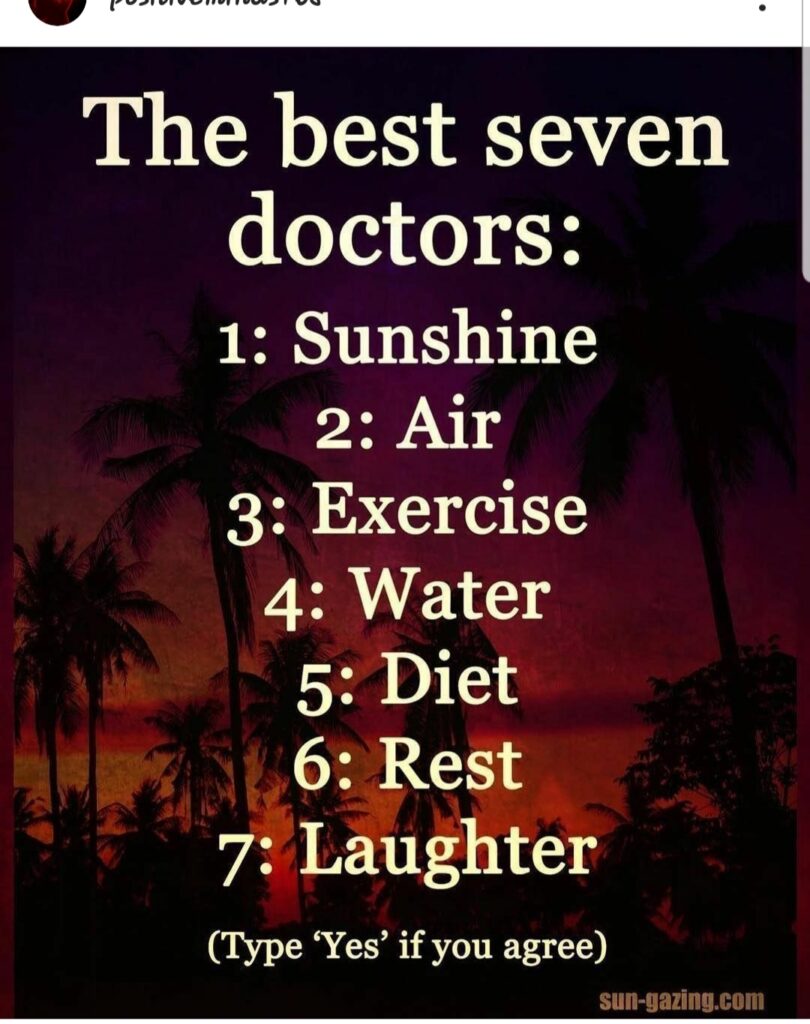 I love this list! it was posted on sun-gazing.com I gave this list a good bit of thought before I added it to the blog. I realized that all seven of these things make me feel so much better. They help with depression, anxiety, weight, and my overall being. http://www.facebook.com/sungazing
Think about it, don't you feel better, happier, and less stressed when you are out in the fresh air and sunshine? I enjoy walking, so I get the exercise, sunshine, and fresh air all at once.
I read a book years ago, Eat Right For Your Blood Type, https://dadamo.com/. When I follow the diet that is right for my blood type, I feel amazing! It's crazy, but there is a difference. I have more energy and feel less sluggish.
We have heard all of our lives that laughter is the best medicine. And it is!! So laugh today. Get outside in the sun and breath in the fresh air. Walk your dog. Drink some water. Eat how you know that you should and get the rest that you need.
Have a wonderful day!