Skye Helps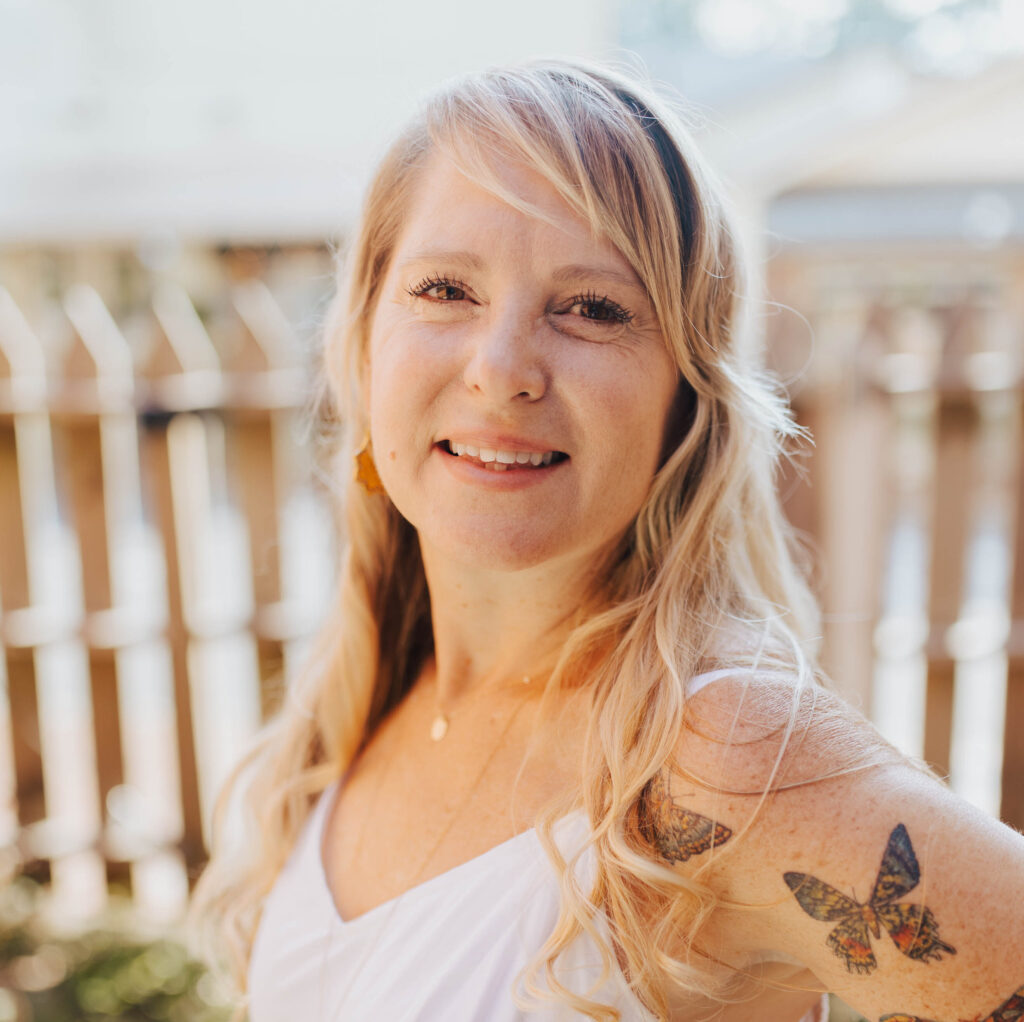 I am learning, growing, and changing everyday. The struggles I have endured and the education I have earned combine to make me a very patient, present, and helpful therapist.
My experiences are an important part of my education. They shaped me as much or more than any of the formal training I completed, and I believe that the lessons I learned are worth sharing. I learned to listen, I learned compassion and gratitude, and I learned to persevere. I experienced depression, anxiety, and PTSD. I still do. I learned to love deeper, live better, and control my intent. But most of all, I learned to grow!
SkyeHelps is the product of my passion, formal training, and life lessons. It's where I bring together the raw ingredients that make me who I am. It's where I find fulfillment by listening to your stories and helping you make sense of them in the context of your other life experiences and the people and world around you. And, because I've had to do the same things that I ask you to do, I get it. No, our experiences are not exactly alike. But, they're more similar than they are different, and I'm also not afraid to listen to you and hear about your specific feelings. You can tell me anything and receive unconditional positive regard in return.
My story helps me be the best counselor I can be. When you choose me, you choose a counselor who:
Has compassion and empathy
Who listens well and can teach you to listen too
Who can help you make a plan for growth
Who will hold you accountable but understands your limitations, too
My story includes others
My story is the story of my children, my partnerships, my family, my friends, my education, my patients, and my life's work. There are many people in my life, and the person I am today was molded, in part, by every person I have come in contact with. After we meet, you, too, will become part of my story.
My story includes formal education
Maybe you have been to counseling before. Maybe you have never been to counseling. Either way, science tells us that the very best outcomes for therapy are based on whether you like your therapist and whether or not you think your therapist likes you. Find a therapist that you genuinely connect with, and find a therapist that has appropriate training for what you need.
A qualified Licensed Professional Counselor, like me, is equipped with the proper therapeutic tools and the clinical knowledge of how to apply those tools on a case-by-case basis. I am creative enough to know that sometimes old tools can be used in new ways. Most importantly, whoever you choose, you also want them to have enough life experience to know that sometimes the fancy tools are no substitute for the simpler methods such as insight, clarity, empathy, and genuine care. Sometimes you just need a hug.
I never stop learning, and I always try to do part of my thinking "outside the box." The goal, as I see it, is to provide you with the very best counseling experience possible, and that means that I spend a lot of time learning about the tools of my profession and keeping up-to-date with new ideas.
Credentials and Education
Master of Science, Clinical Mental Health Counseling
Bachelor of Science, Psychology
Certificate of General Mediation
Mediation Specialist Certificate: Domestic Relations
LPC (Licensed Professional Counselor), GA
CPTS (Certified Professional Trauma Specialist)
CPCS (Certified Professional Counselor Supervisor)
IFS: 40 Hour Certificate in Foundations of the Internal Family Systems Model
Experience
After earning my undergraduate degree in psychology, I worked as a Therapeutic Wilderness Instructor at a boarding school for Oppositional Defiant youth. There, I learned Behavioral Modification and a lot about myself as a leader. In my graduate work, I studied mostly variations of Cognitive Behavioral Therapy and was very drawn to Rational Emotive Behavioral Therapy. During my clinical, internships, and pre-licensure, I accumulated a wide range of clinical experience including working with children and adolescents under psychiatric care, assessing adults for all manner of clinical disorders, and learning to sit with individuals' traumatic stories.
As I experienced my own trauma and as I heard others' traumas, I began to see how complex, pervasive, and demanding trauma is on our thoughts, actions, feelings, and beliefs: untangling, rewinding, fast-forwarding, and falling all at the same time, all day every day. Constantly alternating between overwhelmed and completely numb becomes the whirling compass of our everyday existence. I needed to learn to help myself so I could help others.
My experience as a trauma victim has deeply informed my understanding of trauma treatment. My training and personal healing journey utilizing EMDR, IFS, and my own method I call The Tree, has been long, arduous, educational, and rewarding. I've done a lot of the hard work so you don't have to. I figured some stuff out and can help you sort through your stuff too. I've enlisted the help of interns extraordinaire Ashlynn Rivers and Niah Kalpak, Trauma Survivor and Trauma Informed Yoga Specialist Blair Kawa, and Nina to help us too.
Ashlynn Helps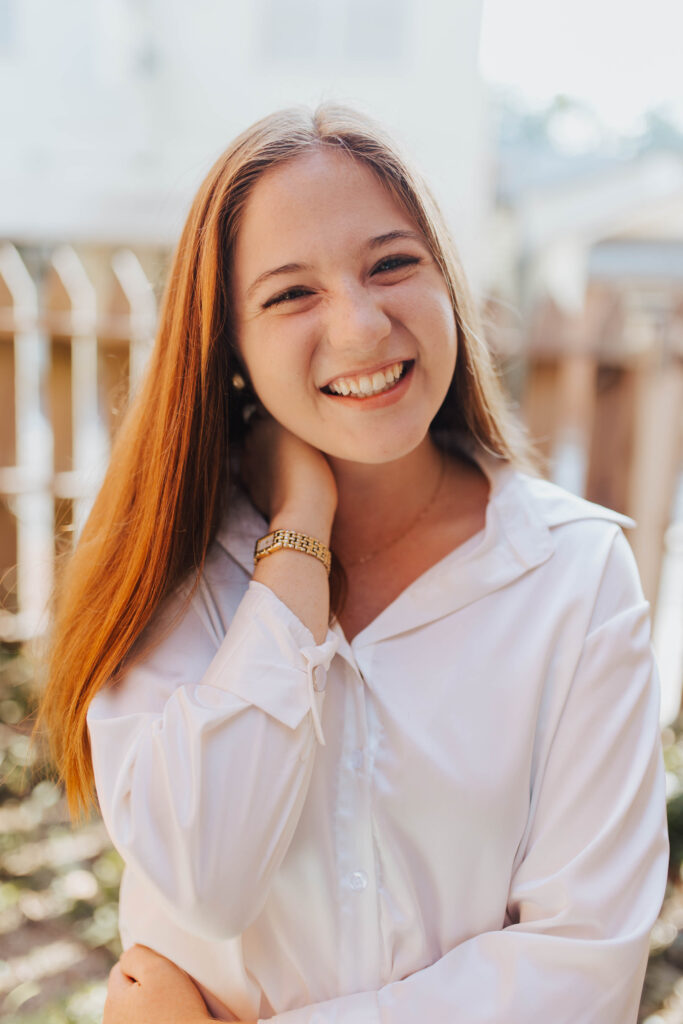 Hi! I'm Ashlynn Rivers. I am a graduate intern working towards my Master's of Science in Clinical Mental Health Counseling at the University of North Georgia. I am under the supervision of Skye McIntyre, LPC, CPCS. I enjoy hiking around Dahlonega, spending time at the lake, making lattes with my at-home espresso machine, and going on walks with my dog!
My personal story of childhood trauma and addiction led me to pursue professional counseling. As a child, I felt completely alone. I struggled with self-worth and identity. I felt a lot of shame and guilt, and I felt trapped in a life that no one would understand or forgive me for. I felt isolated and ashamed–caught between a hope for freedom and a loss for how to find it. Being able to find that freedom for myself and help others find their own freedom is my story.
In college, I found the courage to share my experience with someone else. With the encouragement of a close friend, I found a professional counselor to share my story with. They didn't push me away or tell me how unlovable I was. They accepted me and regarded me as the author of my own life. I felt such a relief to feel known and completely worthy of existing in the world. Since then, I've continued the journey of processing how my experiences shape who I am as a person and who I am as a counselor. I am still processing and learning from those early traumatic experiences and I use that personal journey to inform my clinical practice.
I have a heart for working with people who feel stuck. For those who have experienced abuse, shame, and hopelessness. I believe there is power in connection and freedom in processing our hurt. Having someone to sit with you while you untangle the hurt and figure out ways to move through your experience can be incredibly helpful. I've worked with survivors of trauma, people experiencing identity issues, and people struggling with addiction. I want to help people live their lives with a sense of wellness and experience healing. I would love to join with you in understanding who you are and where you'd like to be. Wherever you are; if you feel stuck, trapped, excited, confused, or anywhere in between, I'd like to join you there.
I believe the most important factor in counseling is the therapeutic relationship: the willingness to share your experience with someone else. There's nothing worse than feeling like the person you're sharing with doesn't get you. Genuineness, warmth, unconditional positive regard, and humor go a long way in building connection, trust, and safety. I would love to meet with you and build a space where you feel comfortable to explore, heal, and grow.
Blair Helps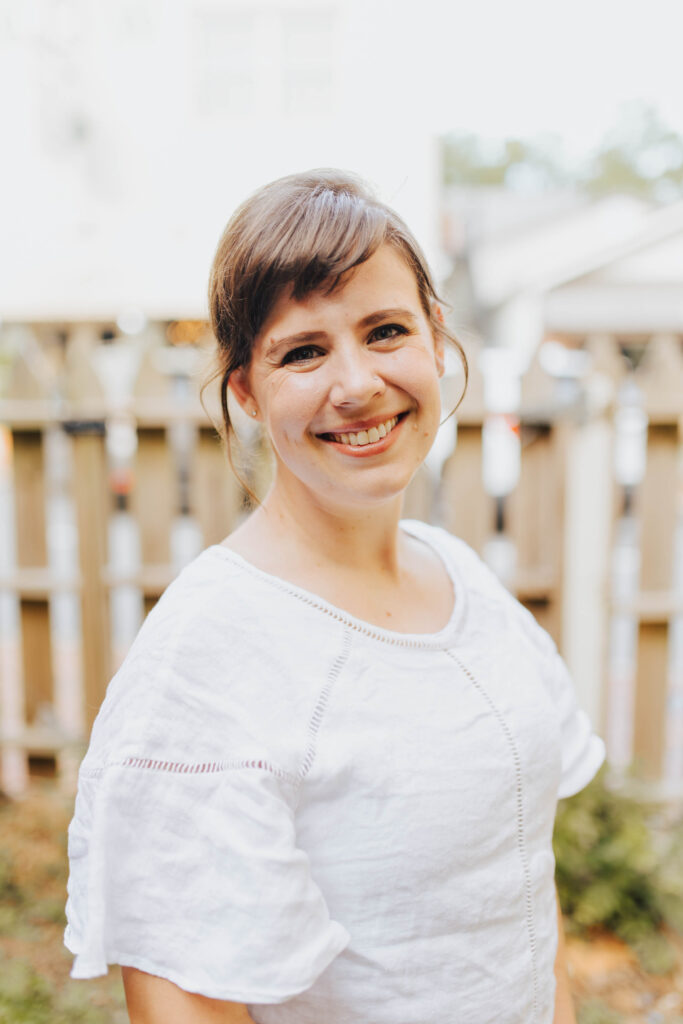 "YogaHelps"
Hi. I'm Blair. I teach yoga. The story that led me there is painful… but the fruit is sweet. I'd love to share it with you so we can know each other better. And, perhaps, you will be curious to explore what Yoga can offer to your journey as well. Here goes:
All my life I've had mental health struggles. At different seasons this has included wildly disordered moods, extreme panic disorder, physically crippling anxiety, all 50 of the grey shades of depression, eating disorder, self harm, agoraphobia, chronic pain, and obsessive compulsions. There has been suffering in my story. But also hope. Things crumbled… but then they had a second chance. The end result is very different than I expected. But also more beautiful than I could have imagined.
I was raised in a strict, fundamentalist religious household. My parents were good people, but my psychological issues didn't fit into their world view. They chalked my struggle up to a "desperately wicked heart." They said I could only change if the Holy Spirit magically transformed me. My only hope was prayer. I wasn't given any other resources to understand or support my experience. In fact, I have a vivid memory of the day my mother warned me never to go to a psychiatric doctor and to be very wary of therapists, because if people found out, no one would be my friend, no one would trust me, no one would marry me, and I would never get a job. I believed her.
So, when I had a clinical level mental breakdown at the age of 24 (becoming catatonically depressed, suicidal, and unable to leave my house without passing out from panic) I had a lot of work to do.
Everything came crashing down. I was left in a Rubble Heap of old patterns I could no longer sustain. Patterns of harsh perfectionism, work addiction, ignoring my body, and controlling everything. Those parts of myself had been working so hard for years to manage a terrified little girl inside me who believed I was never going to be enough, never going to be safe, and never going to be loved. But there were Riches in the Ruins.
My first invitation toward a new way of being came in a yoga class. The ancient, wiry lady who taught the class at the YMCA said, "Notice the little part of you that feels calm, confident, and easy… This is your True Self… you can return here whenever you need to." That sentence changed my life. First it terrified me, because I had been brought up to see myself as "desperately wicked"; my best efforts a pile of "filthy rags"; utterly beyond hope "apart from Christ." But still the sweet allure of this sentence called to something deep inside me that needed help.
I revisited my theology. Personally, I needed to start there because it was the source of so much of my rigid inability to seek healing. As my faith was healed (transformed from an angry, ruthless grumpy thing into a warm, welcoming, loving view of the world) I began to soften enough to receive what Yoga had to offer.
Yoga offered practical tools to have a healthy body, mind, and spirit. I began to learn a new way of interacting with the world. Here are a few of the most important lessons:
First, Yoga taught me to welcome all the subtle layers of my experience. Welcome tired, energetic, sad, happy, angry, calm, weak, powerful, vulnerable, and fierce. Welcome certainty and uncertainty. Welcome fear, disgust, silliness, and play. Welcome mischief, seriousness, passion, boredom, my deep parts and my frivolous sides. Welcome it all. Welcome each one as a messenger intending to point me toward what I really need in the moment. If I could welcome them, then I didn't need to suppress, reject, or resist anything. I could invite it all up to the surface, and then choose how to respond. Many symptoms in my body which had seemed random and out of control began to heal, as I simply noticed what was happening.
Next, Yoga taught me that I wasn't trapped in my experience. I did have a choice. I did have agency, efficacy, and power. I learned that I could steer my body with non-judgmental awareness, muscle relaxation, and breath. I could, literally, move myself away from suffering and toward comfort and ease.
Little by little, Yoga offered me it's best lesson of all: There is No Perfect Performance. That's why it's called A Yoga "Practice." Each day brings fresh opportunities to flourish, fall on our faces, flail ridiculously, and make friends with ourselves. Our True Self. That calm, steady Self; the Friend within. It goes with us wherever we go. We can return there whenever we need to. That's Yoga.
If you are interested in cultivating a practice of your own, I would love to support you in that. True Yoga meets you exactly where you are. You don't need to be fit, flexible, or even "ready." You just need to show up. Come as you are. Yoga Helps.
Niah Helps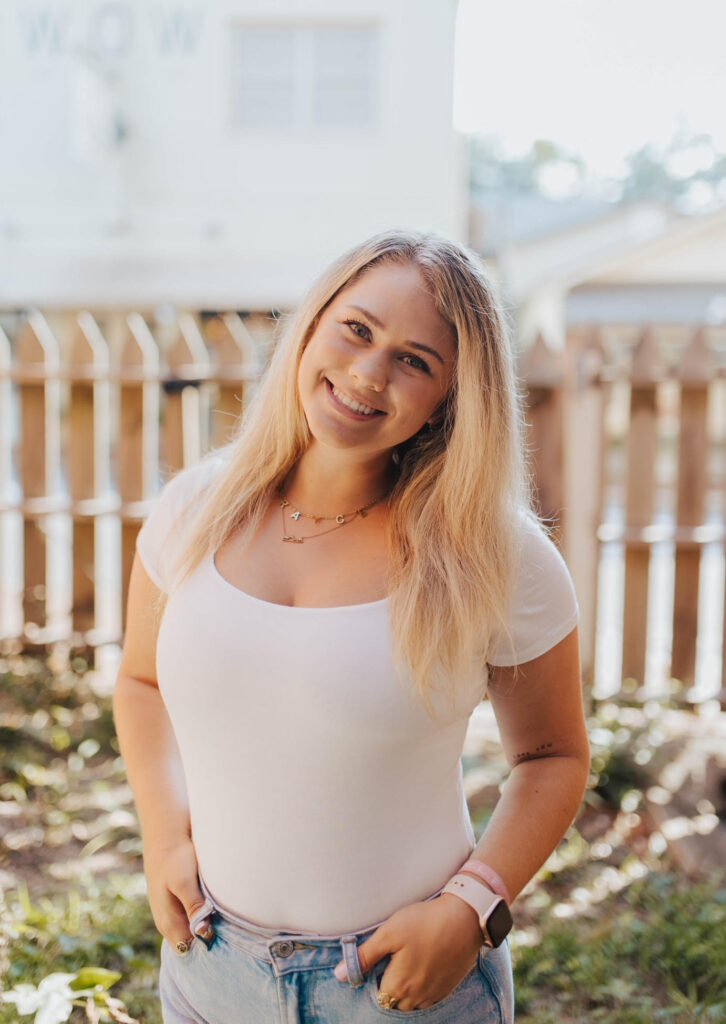 Hi! My name is Niah Kalpak and I am a senior at the University of North Georgia and getting my bachelors in psychology! I am so excited to be interning with SkyeHelps this school year. After graduating in the spring, I plan on continuing my journey at UNG and getting my Master's of Science in Clinical Mental Health Counseling. In my free time I run my own photography/videography business, volunteer on my church's media and worship teams, enjoy random car rides blasting some music with the windows down (probably Taylor Swift), and of course drink lots of coffee!
Growing up I have always been the "therapist friend". I have been told that my calmness and stillness bring others the same. I have always been drawn to helping people, in every kind of way; whether that is sitting and listening, doing an act of service, or offering some advice, my hope is that I can help bring a sense of love and compassion to the table. When I was around the age of 5, I was told to draw a picture of myself doing something I want others to see in me: I drew myself with a really big heart on my chest. My goal is for people I interact with to know my heart, know my intentions, serve people, and serve them well.
I grew up being told and thinking that the only way to get peace and sense of understanding was through church, The Bible, and prayer, but that isn't always the case for everyone, even the religious. Even though I continue to back those things up, I have learned that there is so much more that needs to be done within yourself to be able to reach the ultimate and unconditional love and respect we deserve for ourselves, and need to give to others.
The world is too big and scary to try to go through it alone. My hope is that I can offer some help for the people that feel alone, and get them to a point where they are able to be the light for others. It is our job to be the light in this dark world and be the change. Speaking life and grace into our own lives is crucial to making this happen, and I truly believe that I am called to help people achieve this.
Nina Helps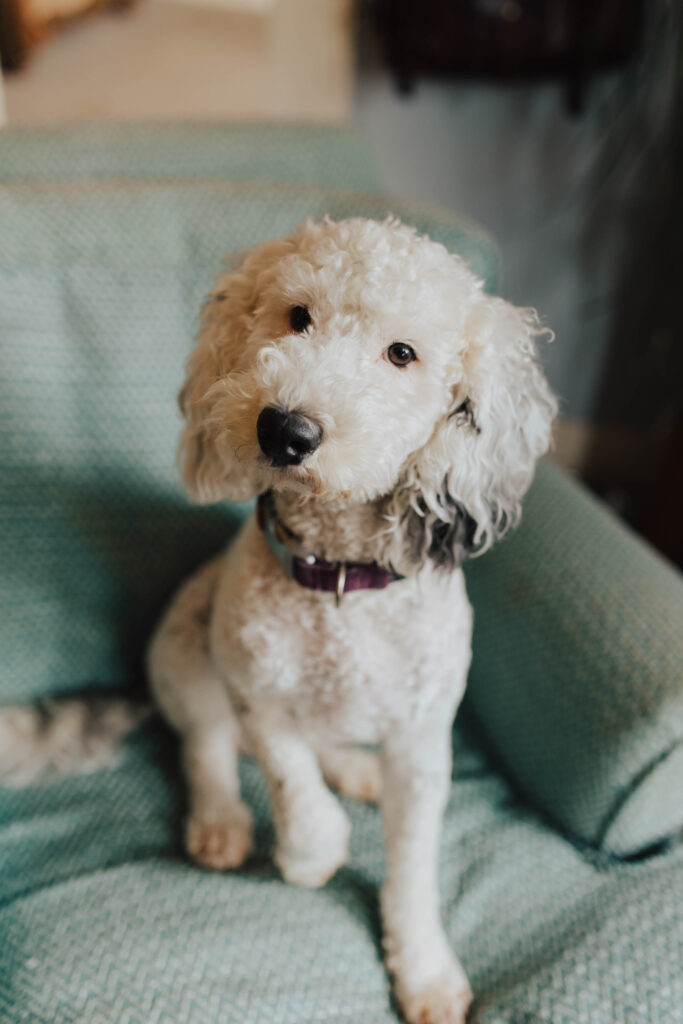 Nina is the SkyeHelps' Emotional Support Animal. If you enjoy dogs-in-therapy, she can snuggle with you on the couch or lay on the floor. If you don't enjoy dogs-in-therapy, she is just as happy in her kennel. We can also take Nina with us on a walk-and-talk around town or to the local coffee shop.
Nina is a Micro-Mini Bernedoodle. She is 75% toy poodle, 25% Bernese Mountain Dog, and 100% pure love. She is bred to be hypo-allergenic, non-shedding, intelligent, kind, and goofy. (Yes, breeding for goofy-ness is a thing.) She loves to snuggle, lick, and take frequent naps throughout the day.
When she's not at work, Nina enjoys snuggling, licking, and taking frequent naps throughout the day.