Cost & Billing
At SkyeHelps, our primary focus is you, the patient. With this in mind, we do not want the limitations placed by most insurance companies to impact the care we provide to you. If you need to use insurance in order to afford the cost of counseling, please contact your insurance company to ask if they will reimburse you for the cost of counseling sessions with SkyeHelps. Please be aware that a DSM diagnosis is required when submitting a Superbill to insurance.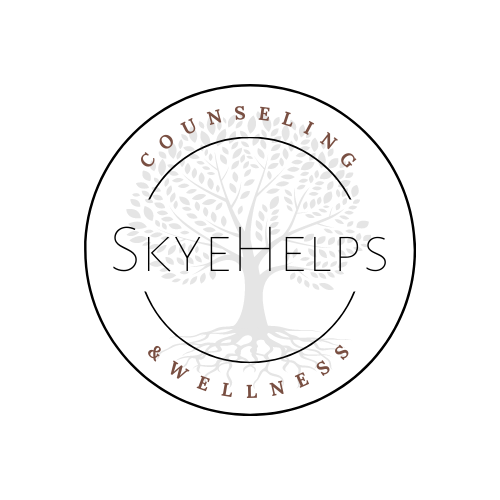 Payments
SkyeHelps accepts the following form of payment:
Cash
Check
Credit/Debit Card (Including HSA): A $5.00 processing fee will be added when using this method.
Treatment Programs and Pricing
Intake (Prerequisite for all counseling.)
$250
50 Minutes
Counseling with Skye
(Intake is prerequisite.)
$175
50 Minutes
Counseling with Bryce, Under Supervision
(Intake is a prerequisite.)
$140
50 Minutes
Counseling with Ashlynn, Under Supervision
(Intake is prerequisite.)
$100
50 Minutes
Counseling with Emily, Under Supervision
(Intake is prerequisite.)
$75
50 Minutes
Counseling with Ben, Under Supervision
(Intake is prerequisite.)
$75
50 Minutes
Emotional Support Animal (ESA) Letter
$250
Delivered via Email