"Skye provides an invaluable service.  She provides hope for the hopeless, strength for the weak, challenge for the unmotivated, and an incredible level of care and understanding with no judgement." ~K.V., SkyeHelps Client
Call SkyeHelps for a free consultation today! 706-265-5681.
 SkyeHelps provides counseling for people struggling with anxiety, depression, PTSD, test anxiety, eating disorders, addictions, relationship problems, and other mental health concerns.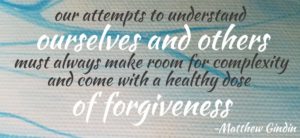 We also offer legal services such as mediation, divorce coaching, parenting plans and parenting classes, chemical dependency assessments, expert witness services, anger management classes, and more.  All of our services are provided  in a compassionate and safe environment by a Licensed Professional Counselor. Skye McIntyre, our senior counselor, utilizes Person-Centered Therapy and Cognitive Behavioral Therapy to help individuals, couples, and families. In addition to offering online and in-office counseling, mediation, and coaching, Skye and her staff provide Adventure Based Counseling, concierge counseling, and weekend-long intensives for individuals, couples, and families.  Call today for a free consultation 706-265-5681.
Skye counsels individuals, couples, families, and groups with a wide range of issues from anxiety and depression to family and addiction problems. Skye's open and easy-going demeanor fosters a trusting relationship, and she welcomes all ages, faiths, family situations, and sexual orientations. Skye meets with clients in her office in Dahlonega, Georgia, but she also offers more creative solutions to therapy such as online counseling, Adventure Based Counseling, concierge counseling, and weekend intensives.
Online counseling provides a confidential and convenient way for you to get counseling. All you need is a smartphone or computer with a connection to the internet. Online counseling is HIPAA compliant and easy to use. Many of Skye's clients say they are surprised at how easy and comfortable online counseling is and that the experience exceeds their expectations.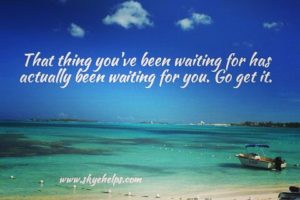 Adventure Based Counseling and Outdoor Therapy incorporates evidence based counseling theories into activities such as walk-and-talk therapy, paddleboarding, kayaking, and camping adventures. These are excellent individual, couples, or family adventures that foster learning experiences such as how to listen, communicating effectively, setting and achieving your goals as well as feeling understood. Setting up an adventure for you or your family is easy and can get better results than more traditional methods of counseling. Visit CORE Adventure Group for more information.
Concierge counseling is for clients who require high-level privacy or are home-bound. You will find Skye's commitment to confidentiality is one of the core principles upon which she builds her practice. Home-bound clients often request a combination of in-home and online counseling in order to process their emotions and feel connected.
Weekend intensives provide the structure that allows individuals, couples, or families to work through complex issues over a two-day period. Six hours of counseling as well as activities and "homework" are part of the individualized program Skye will build for you. Weekend intensives allow you to focus your energy, time, and money into a single effort to move yourself, your relationship, or your family in a new direction.
Skye's training and qualifications in counseling include a Bachelor of Science in Psychology, a Master of Science degree in Clinical Mental Health Counseling from the University of North Georgia, she is licensed with the state of Georgia as a Licensed Professional Counselor (LPC), and is a Nationally Certified Counselor (NCC). Skye started working in Adventure Based Counseling in 2002, added traditional therapy and mediation in 2014 and online counseling in 2016. Skye has a wide range of clinical experience including working with oppositional defiant teenagers and their families in residential treatment facilities, as a child and family therapist and assessor with Georgia's Department of Family and Children Services, and as a private practitioner.  Skye has also earned certifications in general/civil, juvenile, and domestic mediation from the University of Georgia.
Unfortunately, our personal problems sometimes become legal problems too. Divorce, child custody, chemical dependence, and anger management may require legal services from a counselor. We help you with dispute resolution and mediation, parenting plans, expert witness testimony, and court-ordered assessments.
Mediation is a process by which two parties use an unaffiliated third party to create an agreeable resolution to their dispute. Sometimes mediation is ordered by the court and sometimes parties decide to mediate on their own in an effort to solve their problems. Skye assists in this process and helps find workable solutions.
Skye's training and qualifications in mediation include certifications in general/civil, juvenile, and domestic mediation from the University of Georgia, Fanning Institute.
Skye coaches parents through the rough waters of child custody utilizing her experience as a child therapist and mediator to assist you in finding developmentally appropriate solutions for your children that will foster relationships
with both parents. Skye actively listens to your concerns and works on behalf of the children to find ways to help them be okay throughout your divorce or custody case.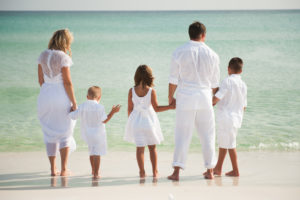 Skye draws from her experience conducting Comprehensive Child and Family Assessments for the state of Georgia, her experience as a therapist to children ages 4 to 18, and her experience with the hundreds of families she has assisted to help you achieve stability and harmony for your children.
SkyeHelps Locations
Dahlonega, GA
Find the SkyeHelps private counseling offices on the second floor of the Sargent Building on the Square.
72 Public Square N., Ste. B
Dahlonega, GA 30533
SAINT SIMONS, GA
By appointment only.  Call for details 706-265-5681.
Online/Tele-meNTAL HEALTH
Meet with Skye from the privacy of your own home by secure video link. Our WeCounsel and Psychology Today links are provided below for clients seeking these modalities.