"Student counseling with Skye is incredibly helpful! The services at my school are good, but it just seems like their resources are spread so thin. With Skye, I get the long-term, individualized attention I need. She really helps me with my test anxiety and time management." ~N.L., College Student
Call for a free consultation today! 706-864-5674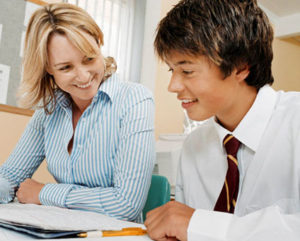 Student counseling and support helps young adults manage the unique pressures of school with their families, friends, and jobs. Finding balance with new responsibility is not always easy. And, sometimes, it all feels overwhelming, if not impossible. SkyeHelps offers a combination on counseling and Ph.D. level tutoring and mentorship to help students manage these challenges so they can be successful.
Because SkyeHelps' offices are in Dahlonega, GA, most of our student clients attend the University of North Georgia or Lumpkin County High School. However, we welcome students from any high school or college in Georgia. Counseling and tutoring can be in-office or online via a secure video chat room, so busy students can still receive the help they need.
We know that the demands of classes, family, and work can be stressful and we strive to help you with any topic or situation that you may need as high school or college student. We also know that many students struggle with anxiety or depression. Sometimes, both. And, what's even worse, is that the support structure you had before you came to college isn't there to help you through everything. You may be away from home for the first time, your best friend or partner may be many miles away or at another school. Or, in the case of non-traditional students, you may be struggling in the absence of your military unit or fighting to balance the demands of school, spouse, children, and work. No wonder you're stressed! Skye and her team have faced many of these same issues in the past, and we offer powerful tools to help you address whatever challenges you may be facing.
One of the biggest challenges for college students is finding a counselor near them that feels safe and comfortable. Many college student face serious issues with learning disorders, severe depression social anxiety, or inter-personal relationships. Fortunately, the SkyeHelps office in Dahlonega is very close to the UNG campus and only takes a few minutes to walk to from anywhere on campus. The locations are private so your visits can remain discreet whether you are in the military, fraternity, or sorority. Furthermore, our hours fit college student schedules. We see people in the evenings when we need to, and we even offer telemed counseling services so you can continue working with us while you're on break or away for the summer.
Just like college students face unique challenges, so do high school students. Your world is a little different, though, and we're sensitive to that fact. We know that counseling can't and shouldn't be one-size-fits-all, so we listen to you and help you with your particular needs. Whether you're a freshman or wrapping up your senior year, we are here for you. And you don't need to worry about privacy, either. We'll keep your information private, and we will never share your information with other parties without asking you first. Not even your parents, unless there is a safety concern.
SkyeHelps provides a safe place for students to find a counselor near you who knows how to help you with problems like anxiety, depression, peer pressure, roommate problems, time management, and career planning. And sometimes you may just need a familiar face and a hug that feels like home. SkyeHelps also offers the academic support to get you through high school or college and well on your way to a successful future. Email us today for a free consultation [email protected].
Student Counseling & Support Frequently Asked Questions
Do I need to be currently enrolled? What if I needed to take some time off from school?
No, it is not necessary for you to be enrolled in school. If you call yourself a student, that's good enough for us.
How is SkyeHelps Student Counseling & Support different from the service at my school?
SkyeHelps Student Counseling & Support differs from your school's services in several important ways:
1. You don't need to be currently enrolled to work with us. We'll see you no matter where you are in your education. We see high school students, people who have quit school, traditional college students, gap year students, GED students, non-traditional students, elderly students, and anyone else can legitimately call themselves a student.
2. Our services can extend for as long as you need them. Many schools do their best to offer a complete set of services, but budget constraints, personnel, and the school calendar can all impose limits on school counseling services. Since SkyeHelps is private, we are able to work with you without these limitations.
3. We're off-campus and therefore better able to protect your privacy. On the other hand, your school's counseling services are located on campus, right where everyone can see who is coming and going from the counseling offices.
4. We don't have a bias about whether and how you should pursue your education. SkyeHelps is not part of a school and does not receive any funding from a school. Therefore, we have no incentive to "push" education. On the contrary, we're here to help you figure out what's best and most meaningful for you. Furthermore, therapeutic process encourages you to answer these questions, and we don't give advice. Our job is help you work through the problem.
Location
Find the SkyeHelps private counseling offices on the second floor of the Sargent Building on the Square.
72 Public Square N., Ste. B
Dahlonega, GA 30533