"Skye totally gets me without judgement, which seems really hard to find in the South.  She listens, makes me feel understood, and helps me learn how to be a better version of myself." ~L.E., LGBTQ Explorer
Call for a free consultation today! 706-864-5674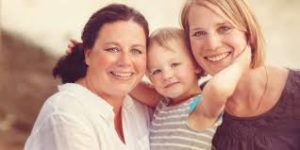 LGBTQ (Lesbian, Gay, Bisexual, Transgender, Queer or Questioning) individuals face all the same issues non-LGBTQ people face. However, members of the LGBTQ community also face cultural stigma, governmental inequality, religious isolation, and many other challenges.  At SkyeHelps, we help individuals of all gender identities, sexual orientations, and family situations navigate thoughts, feelings, and behaviors that life's rough waters can generate.
Skye helps LGBTQ individuals, couples, and families learn to communicate effectively with themselves and others, make appropriate short and long term goals, negotiate difficult family, school, and work environments to create a healthy sense of self and core identity.
SkyeHelps offers HIPPA compliant online counseling for anyone in Georgia who can access the internet via phone or computer so that all individuals and families of the Queer community in Georgia have access to quality mental health care. If the client prefers in-person counseling, we also have a location in Dahlonega.
Many adolescents and young adults from middle school to college experience difficulty traversing their identity and their family and friends' reaction to it. Young adults are often left to the streets after they identify. If you know of a young adult who is transitioning and needs help, please call 404-589-0163 or visit covenanthouse.org, an unaffiliated non-profit.
Learn more about LGBTQ terms here. To learn how to be a LGBTQ ally here.  Learn how to advocate for equality in Georgia here.
Email [email protected] or call for a free consultation 706-864-5674.
Location
Dahlonega, GA
Find the SkyeHelps private counseling offices on the second floor of the Sargent Building on the Square.
72 Public Square N., Ste. B
Dahlonega, GA 30533