"Anxiety was controlling my life, and I was unable to go back to college for several semesters. Now, I'm able to control my thoughts most of the time, and I'm enrolled in school again." ~T.J., Online Client
Call Skye for a free consultation 706-864-5674.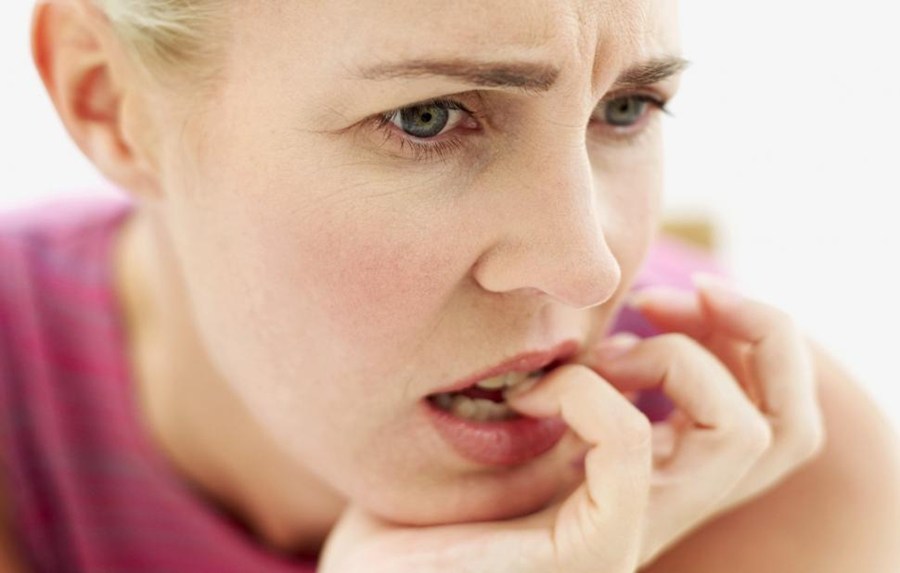 Anxiety, which is sometimes called generalized anxiety disorder, is among the most debilitating mental health issues we can experience. Consequently, it requires a patient, empathetic practitioner to help a person free themselves from the grip of this disorder. Everyone experiences some level of worry at some point in their life; it's a normal emotion. But sometimes the worry turns into anxiety and seems to take over our minds and bodies. It can leave us feeling distracted, desperate, or even unable to function.
Skye can help you learn to cope with and manage anxiety in order to live life more fully. You can learn to think about your emotions, identify triggers, and adjust your thinking to help calm your mind and body. Skye will work with you to restore peace to your daily routine. She guides you through the process of using your thoughts to control your feelings and behaviors, also known as Cognitive Behavioral Therapy.
My approach to anxiety therapy can equip you with the tools you need to feel better and, eventually, to thrive by identifying the source of your emotional turmoil and then helping you make the changes necessary for long-term stability. As you progress, more tools are introduced so that you learn to thrive, but there are not expectations. You go at your own pace because every one is different.
Make an Appointment:
Click here to request an appointment or call or text 706-864-5674.
What is the anxiety therapy process like?
Anxiety management usually begins with an intake interview and assessment so Skye can work with you effectively. Then your subsequent appoints with Skye will last about an hour. When treating anxiety, the number of appointments varies from one person to the next because everyone has a unique set of circumstances.
Will you make my anxiety go away?
Counselors and the counseling process don't really provide people with "cures." Instead, our job is to help you learn to think about your feelings in a way that will allow you to function more effectively. Over time, you may notice that your anxiety has melted away, but getting to that point is process that can take weeks to months and depends heavily on your commitment to the therapeutic process.
At SkyeHelps, your anxiety therapy will progress at a pace that is comfortable for you until you learn to think about and exercise control over your feelings.  That's the "cognitive" part of Cognitive Behavioral Therapy. But, that's not all we do. With us, you'll never feel rushed or pressured. On the contrary, we will work with to help you feel heard and find relief.
What is Cognitive Behavioral Therapy?
Cognitive Behavioral Therapy (CBT) is a tool that an anxiety therapist has for treating anxiety. They use it to help people think about their emotions. With the ability to think about emotions, people then learn to change their thoughts so they can regain control over their lives. CBT is a tool for helping you think about the way you feel, but we never ever tell you not to feel something or that your feelings are bad or wrong. Your feelings are yours, and they're important. We just use CBT help you understand what you're feeling and why. Once we make some progress with that step, we can begin to figure out how those feelings influence your behavior. Exploring the link between your feelings and behaviors set the stage for us to talk about how a few changes in your behavior will restore your sense of peace and control.
If Cognitive Behavioral Therapy doesn't help with your anxiety, we may try Eye Movement Desensitization and Reprocessing (EMDR). This form of therapy allows you to disconnect your thoughts from your feelings. Maybe you think "I'm not good enough" a thousand times a day and this produces a terrible feeling of anxiety or panic in your body. EMDR can locate the source of that negative core belief and disconnect those negative thoughts from the anxiety. Then, we access positive core beliefs that enable you to move toward more adaptive thinking. Thoughts like "I'm learning, and that's enough" can be very helpful.
Are there other ways of treating anxiety?
Yes, and we are careful to assess each person to identify the most appropriate therapeutic approach. That being said, CBT is usually the best, most powerful tool in our toolbox for anxiety therapy. Treating anxiety requires a practitioner like Skye who is willing to use all of the available therapies as appropriate.
Does SkyeHelps protect client privacy?
Absolutely! We never disclose information to third parties beyond the extent required by law. Even then, we remain committed to our clients and strive to protect your privacy. If we're ever required to share information with another party, we will inform you immediately. Furthermore, all of our record keeping practices and counseling sessions are HIPAA compliant. Your privacy is very important to us.
What if my parent(s), partner, spouse, ex, or an authority asks you questions about me?
See above. We do everything in our power to protect your privacy. While there are circumstances that may require us to disclose certain information, we do our best to maintain confidentiality. It takes an enormous amount of trust and courage to talk about the things that make you feel most vulnerable, and we can only do our job when that bond is in tact. This fact is true for any type of therapy from anxiety to PTSD.
Location
Dahlonega, GA
Find the SkyeHelps private counseling offices on the second floor of the Sargent Building on the Square.
72 Public Square N., Ste. B
Dahlonega, GA 30533